Jacob Hamilton 2019 Reel
Jump Shot • Feature Doc • Director • 2019 Official Selection @ SXSW • Coming Soon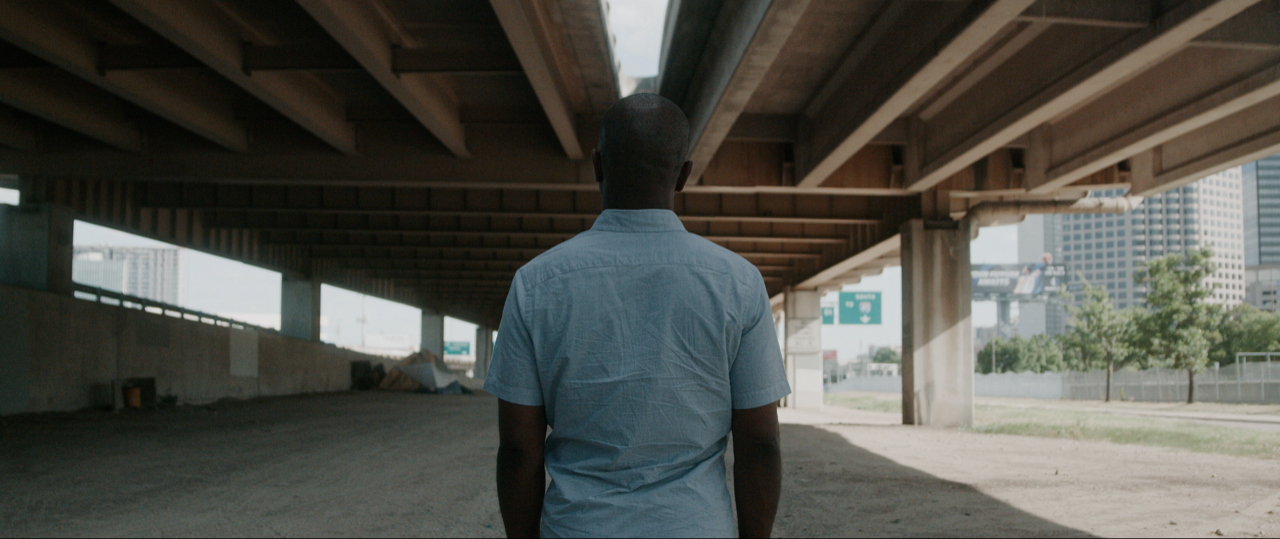 Safe • Short • Director • Westfolk Film Co • Goodwill • Coming Soon
Gallapaghost "Jellyfish" • Music Video • DP • DIR: Alsono Lujan • 2019
Dealt • Feature Doc • DP • Dir: L. Korem • 2017 Audience Award Winner @ SXSW
Surrender Your Eyes • A Visual Poem • DP • DIR: Mario Mattei • 2019
Dr. Pepper "First Fans" • Director • The Richards Group • Dr. Pepper • 2018
One Willing Servant • Short • DP • Dir: B. Dickerson • 2019
Jordan Shipley Catches our Attention • DP • Tiff's Treats • The Shop Agency • 2019
ELI • Short • DP • Dir: R. Veal • 2019 • Coming Soon
Stick Fighter • Short • DP • Dir: M. Whaley • 2018 • Coming Soon
Hustle: Shravan and Rishi • Web Series • American Student Assistance • Saatchi & Saatchi • 2019
Shadow: Samantha • Web Series • American Student Assistance • Saatchi & Saatchi • 2019
Shadow: Kelleah • Web Series • American Student Assistance • Saatchi & Saatchi • 2019
GopherIT • Short • DP • Dir: B. Poyser • 2019 • Coming Soon
The Squadron: Heartbeat of the Air Force • Director • GSDM • Air Force • 2018
Colt McCoy's Epic Performance • DP • Tiff's Treats • The Shop Agency • 2018
Lexi Thompson "Crush It"• Director • GKV • Bridgestone Golf • 2018 • Coming Soon
Air Force Support • Director • GSDM • Air Force • 2019
CatSpring Yaupon - Director of Photography 
Impress My Parents - Director of Photography
Dakota • Short • DP • Dir: G. Kwedar • 2015
Rising from Ashes • Feature Doc • Cam Op • Dir: TC Johnstone • 2013
Lord Montagu • Feature Doc • DP (shared) • Dir: L. Korem • 2012
A Single Frame • Feature • Cam Op • Dir: B. Dickerson • 2015
At This Moment • Director • GSDM • Texas A&M University • 2015
Return To Mogadishu • Short • DP • Dir: M. Knighton • 2013
Sanlaap North America • Short • Dir/DP • 2014
Noonday Collection Spring 2014 BTS - DIRECTOR OF PHOTOGRAPHY
JohnnySwim "Annie" - DIRECTOR/DIRECTOR OF PHOTOGRAPHY
Courrier "Paper Ghost" - DIRECTOR/DIRECTOR OF PHOTOGRAPHY
A Story of Hope • Short • Director • 2013
Old 97's Most Messed Up - DIRECTOR OF PHOTOGRAPHY
Granger Smith "This Is What I Do With It" - DIRECTOR
Emily Wolfe "Lion Heart" - DIRECTOR/DIRECTOR OF PHOTOGRAPHY
Behind The Gates | 44 Farms - DIRECTOR
The Seventy Percent Part I - DIRECTOR OF PHOTOGRAPHY
Push Up Campaign PSA - DIRECTOR/DIRECTOR OF PHOTOGRAPHY
Jacob Hamilton Cinematography 2013
Balls Out - Camera Operator
Crunch Time - Camera Operator
Jacob Hamilton Cinematography 2015
Jump Shot • Feature Doc • Director • 2019 Official Selection @ SXSW • Coming Soon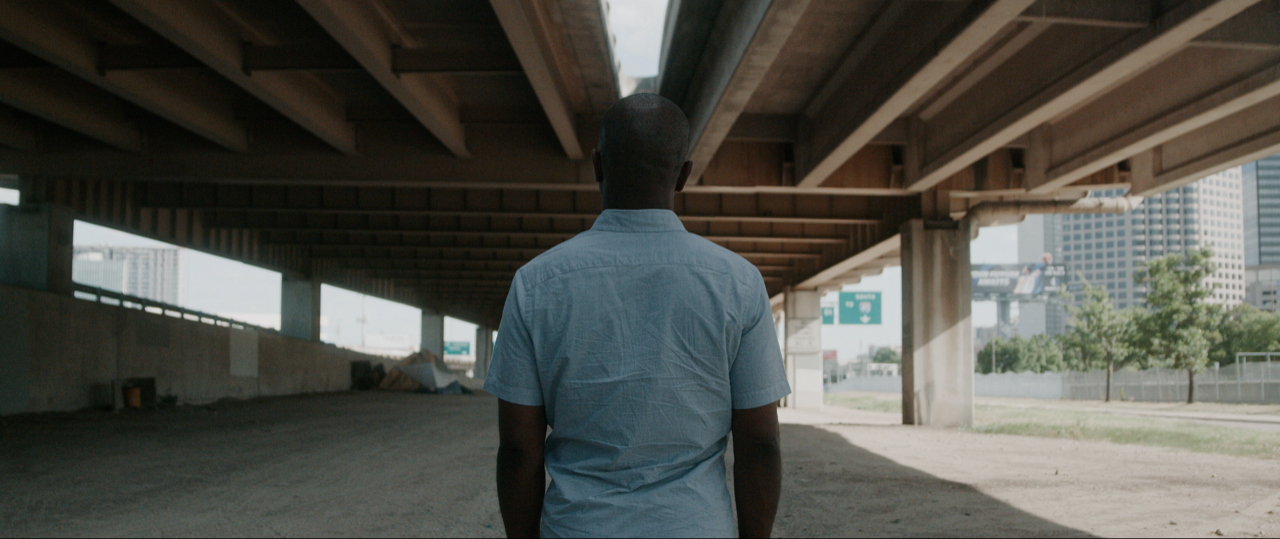 Safe • Short • Director • Westfolk Film Co • Goodwill • Coming Soon
Gallapaghost "Jellyfish" • Music Video • DP • DIR: Alsono Lujan • 2019
Dealt • Feature Doc • DP • Dir: L. Korem • 2017 Audience Award Winner @ SXSW
http://www.dealtmovie.com For more on Richard Turner's incredible story, check out his upcoming feature documentary DEALT opening in select theaters Oct. 20, 2017!
Surrender Your Eyes • A Visual Poem • DP • DIR: Mario Mattei • 2019
Dr. Pepper "First Fans" • Director • The Richards Group • Dr. Pepper • 2018
One Willing Servant • Short • DP • Dir: B. Dickerson • 2019
Jordan Shipley Catches our Attention • DP • Tiff's Treats • The Shop Agency • 2019
ELI • Short • DP • Dir: R. Veal • 2019 • Coming Soon
Stick Fighter • Short • DP • Dir: M. Whaley • 2018 • Coming Soon
Hustle: Shravan and Rishi • Web Series • American Student Assistance • Saatchi & Saatchi • 2019
Shadow: Samantha • Web Series • American Student Assistance • Saatchi & Saatchi • 2019
Shadow: Kelleah • Web Series • American Student Assistance • Saatchi & Saatchi • 2019
GopherIT • Short • DP • Dir: B. Poyser • 2019 • Coming Soon
The Squadron: Heartbeat of the Air Force • Director • GSDM • Air Force • 2018
Colt McCoy's Epic Performance • DP • Tiff's Treats • The Shop Agency • 2018
Lexi Thompson "Crush It"• Director • GKV • Bridgestone Golf • 2018 • Coming Soon
Air Force Support • Director • GSDM • Air Force • 2019
CatSpring Yaupon - Director of Photography 
Impress My Parents - Director of Photography
Dakota • Short • DP • Dir: G. Kwedar • 2015
During a routine investigation of an abandoned truck deep in the West Texas desert, a Border Patrol Agent uncovers something that will cause him to question the very nature of his job.Starring Dustin Doering & Cesar LopezFeaturing a score by Robert Griffin LoweTRANSPECOS (the feature version) opens in Theaters and iTunes on September 9th:trailers.apple.com/trailers/independent/transpecos/Short of the WeekAspen ShortsfestAustin Film FestivalHeartland Film Festival
Rising from Ashes • Feature Doc • Cam Op • Dir: TC Johnstone • 2013
"Rising from Ashes" is a feature length documentary about two worlds colliding when cycling legend Jock Boyer moves to Rwanda, Africa to help a group of struggling genocide survivors pursue their dream of a national team. As they set out against impossible odds both Jock and the team find new purpose as they rise from the ashes of their past.For more information visit:Website: risingfromashesthemovie.com"Cycling is an excruciating sport—a rider's power is only as great as his capacity to endure pain—and it is often remarked that the best cyclists experience their physical agonies as a relief from private torments. The bike gives suffering a purpose."– The New Yorker on Team Rwanda"As a seven-year-old, Adrien miraculously survived the slaughter (genocide) and is now the No.1 mountain biker on the biggest cycling team in Africa. He will be, without doubt, the most extraordinary athlete at the 2012 Olympic Games."– Sports Illustrated"In London, Adrien Niyonshuti looks likely to rub shoulders with many other big names both in and out of the world of cycling. But the reality is that few, if any, will have had a more remarkable journey to get there."– The Evening Standard London
Lord Montagu • Feature Doc • DP (shared) • Dir: L. Korem • 2012
The fascinating inside story of Lord Edward Montagu of Beaulieu, one of England's most controversial and iconic aristocrats.LordMontagu.comDirector: Luke KoremWriters: Bradley Jackson & Luke KoremProducers: Russell Wayne Groves and Luke KoremEditor: Luke KoremCinematography: Jacob Hamilton and Ricardo Diaz
A Single Frame • Feature • Cam Op • Dir: B. Dickerson • 2015
At This Moment • Director • GSDM • Texas A&M University • 2015
Return To Mogadishu • Short • DP • Dir: M. Knighton • 2013
ReturntoMogadishu.com For the first time since the events of "Black Hawk Down" twenty years ago, U.S. Army Rangers from the battle return to Mogadishu, Somalia to relive the firefight in the city streets.Directed by Matt Knighton, Produced by Mary Beth Minnis, Director of Photography Jacob Hamilton, Editor Gabriel Cox, Original Score by Kyle Lent
Sanlaap North America • Short • Dir/DP • 2014
In January 2013, I had the privilege of traveling to India to work with both Students of the World and Sanlaap North America. Overall, our goal was to create a film that captured hope, redemption, and restoration, but, at the same time, reveal the horror, despair, and tragedy of human trafficking in a way that respects the women featured in our film. Looking at human trafficking and the effects it has worldwide is and should be overwhelming to the viewer, which is why we chose to look at this particular story of transformation through a more personal lens. Our hope is that the audience will be able to better relate to an individual whose life has been transformed by the incredible programs and people at SNA, rather than looking at the organization as a whole, proving that victims of human trafficking are not a lost cause and positive transformation is possible.I never doubted that we were going to capture amazing footage to tell a compelling story, however my greatest fear was an internal one. I'm a male filmmaker and I was walking into an sensitive environment where these women had been severely damaged by men. I had never interacted with survivors of human trafficking before and was unaware how these women would receive me. I was hyper conscious of every move I made and word spoken to gain these women's trust. Reflecting on my trip, my greatest memories are building the relationships with these powerful women who welcomed me into their lives and trusted me to tell their stories.sanlaapna.orgstudentsoftheworld.org
Noonday Collection Spring 2014 BTS - DIRECTOR OF PHOTOGRAPHY
noondaycollection.com
JohnnySwim "Annie" - DIRECTOR/DIRECTOR OF PHOTOGRAPHY
Courrier "Paper Ghost" - DIRECTOR/DIRECTOR OF PHOTOGRAPHY
Directed by Jacob Ryan Hamilton and Timothy Chew. Edited by Gabe Cox.Production by Jordan Harrison.Production Design by Danny Brough-Stevenson.Art Direction by Stephen Fay.Wardrobe by Hold Vintage (hold-vintage.com).courriermusic.com
A Story of Hope • Short • Director • 2013
Hope for Youth builds and maintains long-term Christian mentoring relationships with urban youth to challenge and enable them to reach their full potential spiritually, academically, and socially.hopeforyouth.orgDirector/Editor :: Jacob HamiltonCinematographer :: Jeremy RodgersAC/Swing :: Brittan PittmanOriginal Score :: Kyle Lent & Aaron Ivey
Old 97's Most Messed Up - DIRECTOR OF PHOTOGRAPHY
Granger Smith "This Is What I Do With It" - DIRECTOR
Emily Wolfe "Lion Heart" - DIRECTOR/DIRECTOR OF PHOTOGRAPHY
http://www.emilywolfemusic.com
Behind The Gates | 44 Farms - DIRECTOR
Amazing people, rich story, beautiful country… and an incredible steak!44farms.comupwardcattle.com
The Seventy Percent Part I - DIRECTOR OF PHOTOGRAPHY
Of the 70 million children not in school, 70% are girls. Girls are faced with the most struggles when seeking an education. Got Your Back's vision is to transform communities and nations through the power of school uniforms, especially in the lives of the Seventy Percent.Created by the Got Your Back film team in 2011.gybmovement.orgMusic:Noah & The Whale - Paradise Stars℗ 2011 Mercury Records Limited
Push Up Campaign PSA - DIRECTOR/DIRECTOR OF PHOTOGRAPHY
Jacob Hamilton Cinematography 2013
Balls Out - Camera Operator
Tribeca Film Festival trailer for Balls Out (formerly Intramural): a hilarious send-up of inspirational sports movies replete with epic training montages, over the top motivational speeches and bone crunching tackles, "Intramural" tells an epic tale of a group of 5th year seniors who form an intramural football team in their final year of college before being forced out into the real world. "Intramural" is the GLORIOUS love child of cult classics such as "Wet Hot American Summer" and "Dodgeball". "Intramural is One of the Best Sports Movies You've Already Seen a Thousand Times" - Sports Illustrated | SI.com http://extramustard.si.com/2014/04/24... "It's a lot of yelling, a lot of dick jokes and a lot of fun." - MediaMikes.com http://www.mediamikes.com/2014/04/tri... "Intramural has the makings to be the Airplane! of sports movies." - The Nerdist! Starring "Jake Lacy" "Nikki Reed" "Kate McKinnon" "Beck Bennett" "Nick Kocher" "Nick Rutherford" "Brian McElhaney" "Gabriel Luna" "Sam Eidson" "Kirk Johnson" "Will Elliott" "DC Pierson" "Jay Pharoah" "Michael Hogan"
Crunch Time - Camera Operator
Jacob Hamilton Cinematography 2015
1
2
3
4
5
6
7
8
9
10
11
12
13
14
15
16
17
18
19
20
21
22
23
24
25
26
27
28
29
30
31
32
33
34
35
36
37
38
39
40
41
42
·
·
·
·
·
·
·
·
·
·
·
·
·
·
·
·
·
·
·
·
·
·
·
·
·
·
·
·
·
·
·
·
·
·
·
·
·
·
·
·
·
·